Familiarity with curries and raisins
Familiarity with curries and raisins
Black grape juice is called black currants. This type of nuts actually differs from its appearance and color with raisins, but it is similar in nature to its properties.
Mousse is a kind of nutriment which is obtained by drying grapes. Mousse is a kind of raisins made from shrimp grapes. More raisins are used for small dried grapes and currants in large grapes.
Curry does not lose its properties due to drying, and even the effect of its power increases.
Mousse is rich in vitamins A, B, E, and calcium, phosphorus and potassium. Mousse has omega-3 fatty acids and omega-6s. It should also be pointed out that the best and most rigorous type of this grapefruit is mildew or grainy.
Mousse prevents Alzheimer's disease, cancer and diabetes.
Mousse compounds have a very strong effect on preventing Alzheimer's disease. The greater the amount of anthocyanin (the color of the black currants), the greater the curd power in preventing Alzheimer's.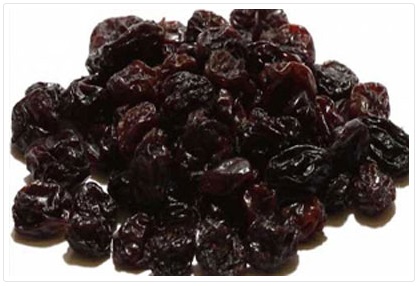 It should be noted that the compounds in the curds can prevent platelet arteries (rigid veins) and adhesions of the platelets. By eating curry, blood concentrations are reduced and blood vessels expire and blood can flow more rapidly in the body, thereby blocking the accumulation of blood platelets and preventing blood clots.
Generally, curry is a remedy for heart disease and lowers blood pressure and is very useful for diabetics.
Curry can help to strengthen the stomach and is useful for people with digestive problems. Among other important properties of mousse can be mentioned anti-bacterial analgesic effects and protective effects on the heart and the immune system.
Monois also prevents migraine headache and reduces pain.
The currants are classified in the group of fruits, and two tablespoons of banana cookies equal 30 grams of about 60 kilograms of energy.
Mouris is the source of energy, and people with constipation can eat currants in their diet.
Mousse is rich in vitamins in group C, but it has lost its vitamin B and diabetics are consuming dried fruits such as mozzarella, because of this sugar, these fruits are high.
In recent years, Mousse has a special place in nuts, and most families use it with other brains to boost energy and energy, especially in the cold seasons, but the question is whether Can mousse be replaced by grapes? Can diabetic and obese people eat this fruit?
It's usually better than chestnuts made from chestnut red grapes.
The black or red compounds in the currants are of anthocyanin and polyphenolic type, which has anti-cancer and anti-Alzheimer's properties. The high amount of anthocyanin has made it more valuable than the green grapes and raisins.
Mousse compounds have a very strong effect on preventing Alzheimer's disease. The more anthocyanin (purple or black currants), the greater the cholesterol in preventing Alzheimer's.
On the other hand, the fruit can be hot and energetic with energy in the cold days of the year.
The currants contain anthocyanins that increase its nutritional value. And the dark color is due to the presence of these anthocyanins, which is an anticancer, an anticancer agent that heals heart disease and lowers blood pressure.
Mousse can help strengthen the stomach and is useful for people with digestive problems.
Moussex strengthens the digestive system of the body and is useful for pregnant mothers, lactating mothers and children, which can be used as a snack.
If any person consumes 21 currants every morning, they will increase their alertness and strength.
People who wake up after sleep, feel tired, weak, and unable to sleep after spending 6 months fasting for fasting, their body gets a lot of strength, their brains are strengthened, and their mucus cools off.
Mousse and almonds are a source of calcium rich, which also strengthens and strengthens the joints. With
Drinking a cup of milk and a teaspoon of honey and amber powder can boost the bones at any age and strengthen the body.
Which raisin is better?
Dried and dried fruits of different varieties of grape or grainy are called raisins. Raisins are dry sunshine, dry shades, spices and grapes, including raisins that are sold on the market these days. Dried sun raisins are also known as plain raisins and have high quality and high strength and good taste. The red color is the criterion for detecting this raisin from its other types.
Raisins is a dry shade of a raisin that does not change its color and remains green. Grape Asgari is dried in this way and its nutritional value is high.
Raspberry raisins are dried with water. This material reduces the taste, smell and quality of raisins, and its high dose is carcinogenic. The color of its raisins is brownish-brown yellow. This raisin is due to the oil in the fatty and semi-shiny superficial skin, which is a good criterion for its diagnosis.
Grape raisins are smeared and smelted with sulfur. Its color is light brownish amber, and due to sulfur compounds, it has a double pressure on the kidneys and is harmful to health.
Leave Comment